IT'S TIME FOR YOU TO HAVE A TVL MOMENT
OUR MANTRA HERE AT TVL?
"BUY THE SHOES. WEAR THE VINTAGE. DRINK THE WINE. ALWAYS ORDER THE DESSERT!"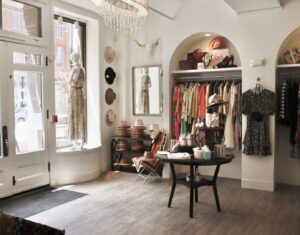 Take this time to have a personalized shopping experience with a glass in hand.Sip 'n Shops are designed just for you, your friends and colleagues to enjoy a private shopping experience!
Whether you're needing a night out, celebrating a birthday, hosting business colleagues or having a bachelorette party – our private shopping parties are catered toward you and your guests!
Invite your guests to sip N' shop
TIME SLOTS AVAILABLE
4:00 TO 6:00PM
OR
5:00 TO 7:00
*2 hours of shopping
*COMPLIMENTARY REFRESHMENTS
SERVED WHILE YOU SIP'N SHOP
To find out more about what our events entail at The TVL & to speak to our events team, please fill out the form below:
Please allow us up to *48 hours for a response